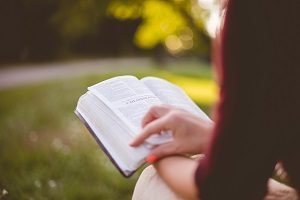 Reading and writing are essential skills that are applicable to the outside world, not just to college. They lead to success and can make you stand out from the crowd.
In order to improve your writing skills, you first need to improve your reading skills since the two often overlap and correlate. You may think that it is quite difficult to do, since once you know how to read, you are set, right? A higher level of reading skills means that you do not only take words at face value, but that you have a high vocabulary, and an unquestionable comprehension of what was read.
Have a look at some of the best tips that will help you to improve college reading and writing.
1. Read
Perhaps the most obvious tip that we have to share, but it is invaluable. By reading a lot and often, you gain knowledge both actively and passively. You learn new things, and your mind starts seeing what good writing looks like.
2. Reread
This is especially true for articles and passages that you need to read as a part of an assignment, but you can also use this tip anytime you read something, challenging or not. Rereading will help you see and understand things you may have missed during the first reading.
3. Challenge Yourself
Pick up a classic or an academic text about a topic that interests you. Your brain will have to work harder and once you will get used to that type of advanced language.
4. Retell
One of the best ways to really learn something is to teach it to someone else. Plus, retelling allows your mind to structure the information so that when you start writing, your brain will be more apt at organizing your ideas.
5. Imitate
Do you have a favorite author or two? Maybe a favorite piece of writing? Try to copy the writing style, using your own ideas, of course, and you will improve both reading and writing skills.
6. Share
Share what you have read or written with your friends. They can give their own perspectives and insights.
7. Create the Right Environment
Reading is a skill that takes a lot of concentration and is usually done alone. Make sure you are in a place, where you can do this in order to get the most out of what you have chosen to read.
8. Schedule
Sometimes, if you do not actually schedule something, you tend to put it off. Schedule only 20 minutes of reading to start off easy.
9. Memorize a Short Passage
Memorization and recitation can really help your confidence when it comes to reading. Pick an interesting non-fictional paragraph, or a passage from your favorite book and try to learn in by heart.
10. Get the Audio
This is a good tip for those who are either just starting out or are reading more challenging texts. Find the audio version of the book that you are reading and read along with the speaker. It will aid in comprehension as well as some readers are very entertaining!
So, there is nothing hard to improve your reading and writing skills; just choose some suitable ways to do this and enjoy your advancement.