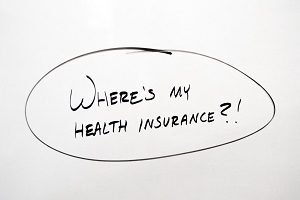 When you become a college student, you can consider that you're entering a pre-adult sphere of your life. Why? Because you have to care about accommodation, control your expenses, be responsible for your deeds (!), etc. But the most adult thing you have to do is to choose a health plan for the time of your studies. It sounds scary, unclear and impossible. However, it is doable if you allot enough time to make sense of all the strange terms connected with insurance and to read what affordable health plans for students there are on the market. And we will assist you in that of course.
ObamaCare Act and Its Benefits for You
With the implementation of ObamaCare Act and Affordable Act, there are 2 main things that changed in the insurance system of the country:
Not having a health insurance is illegal – you'll have to pay the penalty for that;
All insurance companies have to comply with the essential coverage minimum set by the government – it means that the risk of buying a health plan that won't be approved by the state is close to nothing.
Thus, the times when students bought the cheapest insurance deals that covered nothing a very small number of services are gone. But that doesn't free you of the responsibility to have a health plan.
Affordable Health Plans for Students
There are 3 main options you can choose from while preparing for starting your college studies:
Staying on your family health plan. This is the most cost-efficient variant made possible by ObamaCare Act – all young people can legally stick to parent's health insurance till 26 years old. The only pitfall is that it sometimes doesn't cover other states if you plan to move far from home. In this case scenario the fees for using insurance out of network can be quite costly.
School health plan. If it doesn't work out with the family plan, you can opt for your college health insurance. Each educational institution is obliged by the ObamaCare Act to provide a plan that complies with essential coverage minimum. But you must be thorough to check whether it's less expensive than other variants because each college has a different offer. And note that it covers only an academic year of studies.
Individual health plan. This option is also divided into 2 spheres:

Marketplace – a website with plans that comply with federal terms and conditions. This is the most expensive variant that has its benefits: you can choose a plan that won't be restricted by territory or time.
Medicaid – state organization created to help low-income people. It covers all or most of the costs depending on your situation. To check if you qualify for such a health plan, have a look at the coverage and requirements (different for each state).
By identifying what is your budget and current situation, you'll be able to choose a good health plan for yourself. But keep in mind that insurance comes into action on January 1 and is valid for 12 months, and for the beginning of a school year you already need to have a health plan. It means that you need to think about it in advance. Also, make sure you review all the existing options before you make a choice. Who knows, maybe your perfect health plan is just round the corner.