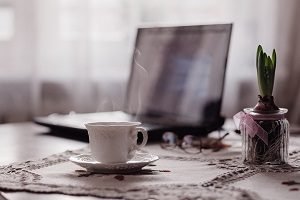 Education is known for being expensive. The financial barrier is one of the biggest that students face when deciding to continue their schooling. One of the most affordable options that students turn to is an online college.
As the saying goes, "You get what you pay for". Does this hold true for online colleges? Many prospective students worry that they won't receive the same standard of education that a traditional brick-and-mortar school offers. In reality, there is nothing to worry about.
Many online schools are accredited, that makes them a very viable choice in getting their degree and saving some cash. Online colleges have some great advantages.
Cost
Online schools are often cheaper than traditional ones. This is because they don't need to pay typical maintenance fees that come with running a property.
Convenience
Working from a computer provides a lot of convenience. You can work on your classes when you have time, making it so your schoolwork can adapt to your schedule, not the other way around. If you have your own laptop, you can even take your classes from your bed!
Communication
Technology is growing and will continue to do so. This is why online schooling is even possible in the first place. The added bonus is that online you actually can become more connected to your professor than if you were in the classroom. Online you can directly ask questions if you don't understand something and get a personalized response.
The advantages mentioned above contribute to the reasoning of going to an affordable online college, but we have come back to the ultimate question: how can you be sure that you are getting a well-grounded education that will be useful after you graduate?
Accreditations
One way to check is to go to the school's site and see if they are accredited through that country's education system. Just because a school is for-profit, it doesn't mean they aren't following rules and regulations.
Talk to Previous Graduates
This one can be tricky, but you could scour online forums to do some research to see what current and post students think about the particular online college. Keep in mind that everyone has different experience, but the remarks you read should give you an overall sense of what you are going to face if you enter this college.
Look at the Textbook and Syllabus
You're already smart. By using some common sense, you can gain an idea and trust your instincts to determine if a certain online school is looking out for the best interests of its students. Look at the textbook and read through the syllabus to see how the class will be set up and evaluate if there are appropriate topics for you.
Education is an investment in yourself, so you have to make sure you are getting something that is worth it. There is nothing wrong with that. Choosing a cheap online college is an excellent option, so don't hold back!