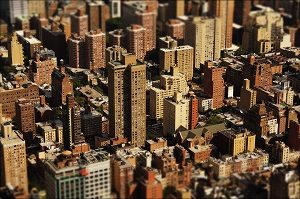 San Francisco … The city of fitness and dog lovers with incredible views and endless opportunities. You may read dozens of stories from people who fell in love with a place for the tastiest food in the world or the atmosphere of constant movement forward. But San Francisco is also the city with the highest rent prices in the US together with the highest cost of living (according to Zumper). Surprised and scared? Sorry, we thought you knew what you were doing while entering a university in one of the most expensive American locations.
But it's not the time to regret or doubt your life choice. Brace yourself up and prepare to spend long hours on the Internet to find a room, or if you're lucky, a small apartment for less than $1500.
Affordable Rent: San Francisco Tips
In order to find an advantageous solution in this situation, you must:
Conduct a deep, extensive research. Raid through all the websites that you'll find on Google to see what you can get for $1500, make a list of amenities and consider pros and cons of living, say, with a roommate but close to the center, or alone in the apartment located off the beaten track.
Explore the San Francisco neighborhoods. The perfect case scenario would be you taking a week and going there in person to stroll through different neighborhoods and see everything for yourself. But if you can't do it, the Internet is here for you.
Why do you need to do it before coming for studies? Because your neighborhood origin will play an important role in your future several years. For example, Sunset is not a very popular place to rent accommodation, but it is located close to USF making it a perfect living spot for students. However, if you would like to experience a pure hipster atmosphere, go for Mission, or for Noe Valley in case you prefer quiet family neighborhoods.
Your Renting Options for $1500
It's hard to say exactly what you can count on for $1500. Generally, it's either a separate room in a rather good neighborhood or a small studio in a quite bad one. But that's not the rule of a thumb. That's why we've gathered for you 5 offers so that you could compare and get a general idea:
Small Studio close to a Financial District – $1200. Unfurnished, equipped kitchen, utilities not included in the rent, parking, pets allowed.
Case Studio in Tenderloin – $1450. Equipped kitchen, walk-in closet, pets not allowed.
Bedroom in an apartment close to Golden Gate Park – $1400. Fully furnished, bills included into the rent, large walk-in closet, backyard.
Private renovated room in North Beach – $1235. Fully furnished, electricity not included into the rent, free Wi-fi.
Room near Union Square – $1200. No parking, no pets allowed, fully furnished, utilities not included into the rent.
As you can see, you can find both rooms and studios for $1500 and less. Of course, some neighborhoods are more expensive than others, but you can always spot a valuable deal even in the most unexpected place. You'll never know until you search ☺ Good luck in that!