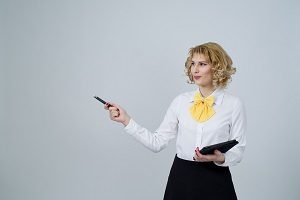 Business communication is an indispensable practice in the day to day running of businesses. Although it permeates every facet of organizations, the only thing that matters is the level of its effectiveness. One key aspect of effective business communication is simplicity. For communication to be effective, appropriate medium must be used to relay the needed information. It is, therefore, imperative that students and managers alike learn about the various channels of business communication that exist in organizations. Various platforms used by businesses to convey information form important business communication topics for presentation from which students and business people can gain useful insights.
Important business communication topics that students and business people can use include the main channels of information transfer used in the company that are meetings, letters, social media, emails, and blogs.
Blogs
Blog is a cost-effective mean of business communication that businesses use to reach a large number of people. Blog communication medium, popularly referred to as "blogosphere", entails a chain of web pages developed by business owners and individuals with the aim of discussing various subjects regarding the business. It is a fast-spreading means of business communication, with an estimated 60 million business-related blogs in existence and thousands more being created daily.
Business Meetings
The is the most commonly used business communication method in the workplace. It is a formal gathering done with the aim of discussing a predetermined agenda. This mode of business communication is commonly used to discuss matters that cannot be communicated using other channels such as memos or newsletters.
Business Letters
Letters present a viable communication tool for conveying official business messages. Most corporate letters are formally prepared on a letterhead as a stamp of officialdom. Small businesses also use letters when creating promotions, addressing customers' issues, and making important announcements.
Social Media
Social media as a platform for business communication has increasingly become an important channel used by businesses to connect to customers and relay important information and updates. The most popular social media platforms in use today include Facebook, Twitter, and Whatsapp. Their evolving nature and increased use in business world make them important communication topics. Small and medium business owners use social media platform to create awareness and advertise their products.
Emails
Emails are one of the most widely used business communication tools because of their effectiveness and convenience. Emails are inexpensive and quick ways of correspondence between employees as well as customers. It is one of the most preferred communication channel in business because it is easy to use and historical messages are easily retrievable.
Communication channels used by businesses such as blogs, social media, and meetings, emails, and letters are important business communication topics that business people and students need to know. In most cases, all communication mediums are found in businesses. However, they are usually used depending on the circumstance and context. The separate sphere of business communication are also different ethical aspects in it connected mainly to communication inside the group.
References:
Balle, L. (2017). Topics on Business Communication. Smallbusiness.chron.com. Retrieved on 27 May 2017 from http://smallbusiness.chron.com/topics-business-communication-3351.html
Brezina, M., & Smith, A. (2017). U.S. Patent No. 9,584,343. Washington, DC: U.S. Patent and Trademark Office.
DiSanza, J. R., & Legge, N. J. (2016). Business and professional communication: Plans, processes, and performance. Pearson.
Johnson, J. D. (2016). Networked Media, Networked Rhetorics, Attention and Deliberation in the Early Blogosphere.
Kasemsap, K. (2016). Utilizing social media in modern business. In Encyclopedia of e-commerce development, implementation, and management (pp. 2171-2182). IGI Global.
Kasemsap, K. (2017). Mastering social media in the modern business world. Social media listening and monitoring for business applications, 18-44.