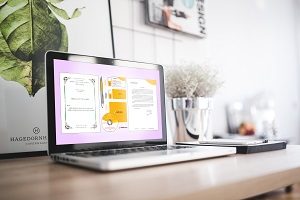 Lately, poster presentations become one of the most effective components of communication. However, just a minority of people knows how to make a poster presentation in the proper way. Besides, others make it inappropriate or do not make at all, in order to avoid risky consequences. In fact, there is no reason to be afraid of making a presentation poster. In particular, there are ten core rules that may help to make a presentation post easier, quicker, and also more fruitful. In addition, such rules optimize the final return on this time-consuming process of making and also presenting a quality poster presentation. Therefore, it essential to be aware of how to make a poster presentation.
Defining a Poster Presentation
Poster presentations are primary components of effective communication and a useful element in any professional career. Literally, posters may deliver a high-quality scientific data or a medium level information from either published or oral presentations. By the way, the key function of a poster presentation is to engage all the colleges in a common dialog relates to the particular work. On the other hand, such type of presentations may become an effective way of encouraging readers or viewers to learn more. Overall, sometimes, a lifelong collaboration begins by cause of the post presentation.
Core Rules
Most of the core rules related to making a poster presentation are simple to remember. They are:
defining the purpose;
selling in 10 sec.;
proper title;
acceptance means nothing;
consider writing rules;
unique features;
format and layout;
concise content;
personality;
effects during and after the poster presentation.
First of all, it is highly important to define a purpose of such presentation. It depends on the nature of the work along with its status. Moreover, it is important to consider the future use of the poster as it may be necessary for a regular use, for instance, a presentation about a shared source for conference attendees. Secondly, it is crucial for selling the information in few seconds. That means that a particular poster presentation should catch the viewers' eye and make the first positive impression of the poster. Actually, most of the best practices advice to peak someone's interest in first ten seconds. Later on, a presenter may go on with his/her question in a concise and clear manner.
The next point is the title of the poster presentation. Sometimes, short, sharp, and also compelling title may attract a majority of viewers without any additional efforts. Actually, it must involve a decisive question, pose a scope of the particular study, and also hint to some new findings. Thus, it is incorrect to accept the poster presentation as an endorsement of the whole work. Therefore, it is important to do a good study, and also present it the same well on the poster, in order to get peers' endorsement.
One more important thing to know is that the poster presentation needs to be a succinct summary of the hypotheses along with motivation, results, and also conclusions.
Moreover, it also requires a logical information flow. Furthermore, this way gives the opportunity to be more speculative and also take advantage of creative and unique features. In addition, it is crucial to remember about a font size, 24 point font or more, and structure of the poster in the eye-catching and unusual way. Moreover, poster presentations should have some personality along with concise content. Consequently, visitors are more likely to remember a presenter instead of the content of the poster. As a result, the effective poster in complex with a quality presentation is a key point of the future success.