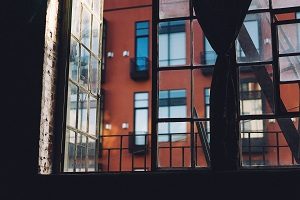 So, you've got accepted in one of the universities of Tacoma, WA, and now you are planning to move there for your first year of studies. Well, we have to tell you that you won't be disappointed neither by the provided education, nor by the location itself. Tacoma is one of most populated cities in the state, has a beautiful view on Mt. Rainier, and is much more affordable than Seattle, especially when it comes to accommodation. And that's exactly what we are going to talk about.
What Are the Average Rent Prices?
Price: $600-$900 per month
Rooms: Studio/1 bedroom & 1 bathroom
Floor space: 400-700 sqft
The cheapest apartments in this price range usually have the basic set of amenities like kitchen with a dishwasher and microwave, washing machine, Internet access, and they are generally studios or 1 bedroom flats. The cost starts rising when the accommodation is closer to the center or different important locations (like colleges), and when it has more floor space. More expensive apartments also have parking facilities, garages, balconies, patios, pools, etc.
Examples:
http://www.rent.com/washington/steilacoom-apartments/steilacoom-woods-4-61801918
http://www.rent.com/washington/lakewood-apartments/garden-square-4-536820
Price: $800-$1200 per month
Rooms: 2 bedrooms & 1-2 bathrooms
Floor space: 800-1000 sqft
Here the price also depends on the location, the number of bathrooms and the space. While searching for an apartment, you can find flat plans and even an option of 3D furnishing so that you could make up an image of the place in your mind. Of course, 2 bedroom accommodation is usually costlier than studios and 1 bedroom flats, but in general they are equipped better and have more facilities.
Examples:
https://www.apartmentguide.com/apartments/Washington/Tacoma/Autumnwood-South/88525/
http://www.apartmenthomeliving.com/apartment-finder/WindRidge-Apartments-Tacoma-WA-98499-205992
How to Find an Affordable Apartment in Tacoma?
Now when you have a general idea of the range of accommodation prices, you have to be aware how to squeeze a decent apartment into your student budget. And in order to do that, you should:
Share a flat with roommates. It will be much cheaper to pay, say, $400-$500 and live with other people than to lay out $600-$800 for a 1 bedroom flat or studio.
Rent apartments in cheap or normal areas. The closer you are to the center or colleges, the higher the rent payments are. The average commuting time around Tacoma is 25 minutes, so you don't have to be afraid that staying in the outskirts will take a lot of time.
Check out the cost of utilities. Every neighborhood in Tacoma has its own specifications, so you need to ask the owners about an average cost for heating, electricity, gas, etc., not to end up paying a fortune just for bills. Moreover, there are can be hidden reefs like garage renting, garbage disposal and so on, that are not included into the rent.
Opt for frugal living. Come on, you're a student! You don't need all those jacuzzis, pools and fireplaces. It's better to save money for travelling, going out with friends and just for the future. Make your life fancy when you can really afford that.
We hope that our article will help you choose accommodation wisely and fit into your budget perfectly. Take care!