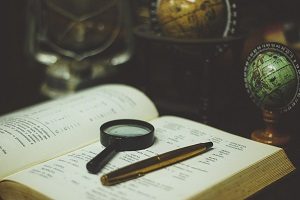 Students, and scholars alike are bound to be regularly assigned the written tasks that make them more than acquainted with the notion of what is an academic research paper. One may conclude that conducting research is an integral part of one's education and self-development. In order to become qualified specialists and proficient scholars in their field of practice and knowledge, students are more than likely to be assigned the task to conduct a certain research on a topic that relates to their fields of study. It is an academic task that teaches the student to act independently from his/her tutor. In the process of gathering, analyzing, and organizing topical data, one may reveal him/herself the definition of what is an academic research paper.
Defining Academic Research
First of all, the purpose of writing an academic research paper is to conduct a research in the corresponding field of study. The methodology and topicality of the conducted research depend directly on the discipline and the tutor, however, the approach may be of the individual student's preference. When attempting to define the term academic research paper, one may conclude that its essence lies in the ability to gather specific knowledge and data, and organize it in a format that is appropriate to specific academic requirements. The aforementioned requirements are the main distinction that divides an academic research paper from a regular article or creative essay.
What are the Requirements?
Different schools, colleges, universities, and other educational establishments may have different academic requirements depending on the discipline and basing on their own inner regulations. There are certain international standards that have to be followed when writing such paper in order for it to be credible. One of the first things that should be considered is the formatting of the paper. There are specific formatting and referencing standards such as APA, MLA, Chicago-Turabian, and others, that have to be followed for the paper to be officially recognized. This standardization allows the students to orderly organize their work.
Structure and Purpose of an Academic Research Paper
Similar to any other written work, such as a journal article or a report, research papers have an introduction, a body, and a conclusion. However, research papers differ in their additional elements. Such papers usually have an abstract, which attempts to outline the main theme of the paper and could be described as the shorter version of the introduction. It is also important for the research paper's body to include a hypothesis (researched idea or question), the methodology (methods and approaches of research), and proposal. Besides these elements, a research paper usually includes an annotated bibliography, which aims to prove the students' awareness in the case study and ability to conduct independent scholar research. One may conclude that the process of writing an academic research paper is an important part of education and self-development. Writing an academic research paper is a necessary academic assignment that is capable of teaching the students not only to gather and analyze knowledge, but to organize it according to specific academic standards, and doing so interdependently.