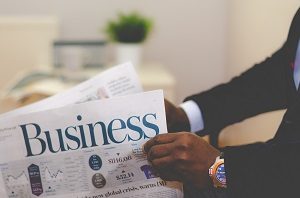 One can define a business model as a conceptual structure that supports the viability of a particular business. It also encompasses its objectives and has a specific plan of how to achieve them. In its simplest form, a business model describes how a business intends to fulfill its goals. Therefore, all policies and processes are part of it. Peter Drucker, one the most renowned management experts today, states that a business model answers questions such as who is the customer, his or her value, and how to deliver it at an optimal cost. The advantages of documentation of a business model include maintaining focus on corporate objectives, evaluating operational procedures, and making sure that the two go well together.
One of the most notable business models in use today is the bait and hook model. Its popularity is largely driven by its straightforwardness as well as its high earning potential. A good example of a product that is driven by the bait and hook model is Candy Crush Saga, a mobile device game. The most notable aspects of this game are its simplicity, availability, and connectedness. With regards to simplicity, Candy Crush is easy to play and, anyone that has a mobile device that runs on any operating system can download and play it. Also, the fact that it is a free application means that thousands of people download it, thus making it available. Its connectedness is driven by the fact that one can share his or her high scores with his or her  friends on Facebook. As such, it has competitive and social components in it because people are always trying to outdo each other. Notably, when it first appeared in Google's Play Store, it quickly went viral as millions of smartphone users around the world attempted to hit high scores day after day. Part of its bait is the encouragement it offers to players. Words such as "tasty" and "delicious" encourage the player to progress to higher levels. In addition, the game is very colorful and has comical sounds that attract any passerby's attention.
Even though playing Candy Crush starts off as a way to pass time and kill boredom, as one progresses through the levels, the game's difficulty increases and one is forced to pay greater attention to it  than before. At this point, the hook element of the game is introduced. In order to go past certain levels, the player is encouraged to purchase special coins whose price ranges from $0.99 to $1.99 depending on the game level. Since the player is already hooked, he or she is likely to buy the coins. In addition, in order to achieve competitive high scores, one has no choice but to purchase the coins that unlock the cheat gadgets. The bait and hook model has enabled King, the company behind the game, to make $600,000 each day. Over time, the firm has transformed from a less known startup into one of the most profitable entities in the industry.
References:
Dockterman, E. (2013). Candy Crush Saga: The science behind our addiction. Time Magazine,  15.
Evans, E. (2016). The economics of free: Freemium games, branding, and the impatience economy. Convergence, 22(6), 563-580.
Johnson, M. W., Christensen, C. M., & Kagermann, H. (2008). Reinventing your business model. Harvard Business Review, 86(12), 57-68.
Richmond, S. C. (2015). Vulgar boredom, or what Andy Warhol can teach us about Candy Crush. Journal of Visual Culture, 14(1), 21-39.
Osterwalder, A., & Pigneur, Y. (2010). Business model generation: A handbook for visionaries,  
game changers, and challengers. John Wiley & Sons.