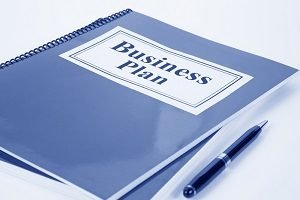 A business sample should explain all aspects regarding a particular prospective enterprise. It contains important details such as nature of the industry, financial projections, and ownership structure. A person intending to enter the restaurant industry has to contend operating in a highly competitive sector. In order to succeed, writing down a detailed business plan is necessary. Kapsabet Dishes is an example of a company that followed this detailed document.  The proprietors of the proposed restaurant detailed business plan that encompassed important elements such as ownership structure, starting capital, location, and management.
The primary goals of Kapsabet Dishes include being the leading African dishes restaurant in Los Angeles, offering healthy and high-quality meals at a moderate price, and create a brand in the industry. The restaurant's mission is to offer a unique and tranquil experience that is similar to that of an exclusive outdoor hotel in an African Savanna.
Kabsabet Dishes will be a partnership operated by Monica and Chris Leopold and will be located in downtown Los Angeles. Monica is a former endurance athlete who studied nutrition science in college. She then spent a decade preparing meals for athletes in training camps across the world. Her travels, particularly all over Africa, exposed her to a variety of recipes that she later perfected. On the other hand, Chris is a former athlete who has a Culinary Degree from Pretoria University. He has worked in a number of five-star hotels around the globe and is, therefore, very experienced.
The cost of opening the restaurant will be $250,000. $100,000 will go to equipment, furniture, and fittings. Notably, the space where the restaurant is to be located requires renovation that will cost $30,000 and will take about a month to complete. The couple will subcontract this work. $20,000 will go towards compliance, encompassing licenses, a certificate from the city's public health board, and a letter of compliance from the local authority. Inventory will take up $20,000 and marketing will require $30,000. The remaining amount will be the working capital and will help meet the day-to-day expenses of the outlet.
The restaurant will open seven days a week and will run from seven o'clock in the morning to ten o'clock at night and will offer breakfast, lunch, and supper in multiple shifts. Chris will be in charge of the schedules and will arrange them in such a way that will allow him to raise and lower the hourly workforce depending on the good the traffic. Indeed, this will enable him to control the labor cost.
Kapsabet Dishes is banking on several key areas to boost its sales. Firstly, it is in a prime location that allows easy entry from the interstate. Secondly, it has highly qualified staff and management that is highly experienced. Also, its small size will enable it to offer high-quality meals compared to its corporate competitors such as Chili's and Apple Bees. In addition, it has a where dedicated customer qualifies for free meals.
References:
Barringer, B. (2012). Entrepreneurship: Successfully launching new ventures.
Barrow, C., Barrow, P., & Brown, R. (2012). The business plan workbook. Kogan Page Publishers.
Fernández-Guerrero, R., Revuelto-Taboada, L., & Simón-Moya, V. (2012). The business plan as
a project: An evaluation of its predictive capability for business success. The Service Industries Journal, 32(15), 2399-2420.
Finch, B. (2016). How to write a business plan. Kogan Page Publishers.
McKeever, M. (2016). How to write a business plan. Nolo.