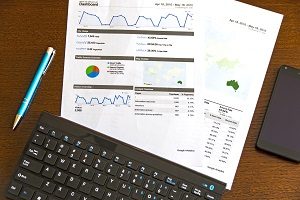 Business proposal writing involves putting together a document that provides particular products or services to potential clients. The business proposal write up can be solicited or unsolicited, where the former implies that the proposal is issued in response to an advertisement. The unsolicited business proposal is issued to potential clients even when they have not requested for one. Business proposal writing requires the articulation of a problem statement, a proposed solution, and a budget.
With the increasing popularity of social media and the increased innovations in virtual business interactions, Finishing Dynamics is still hesitant to transition from the conventional marketing tools to the current marketing and advertising strategies. Consequently, the organization is losing consumers to competitors who have better ways of creating product awareness, linking consumer needs to product use and presentation, and attracting the target consumers. Accordingly, the marketing approaches being used by Finishing Dynamics seem to have lost effectiveness since the firm is losing its share in the paint and varnish market. Moreover, the company's competitors have succeeded in growing their market shares, which explains the loss of revenue growth in the company.
Irrespective of the identified problem, Morton Vardeman & Carlso Advertising Agency proposes the incorporation of its services in marketing and advertising Finishing Dynamics' products to the current and potential consumers in not only Georgia but also other U.S. regions. Essentially, product awareness, brand development, attainment of market share, and revenue growth can be achieved if Finishing Dynamics collaborates with Morton Vardeman & Carlso Advertising Agency to advertise its products using modern advertising channels such as the social media platforms. However, the firm should understand the difference between creating product awareness and brand development.
While engagement of the social media channels will enhance product awareness, a marketing campaign that utilizes the media channels will facilitate producer-consumer engagement and consequent brand development. The likely benefits of the proposed solution include objective targeting of the effective market for the company's products, cost and time reduction due to active engagement in marketing campaign development, and timely and informative market research and analysis. Other benefits include reduction of staff overheads, enhanced business growth, and creation of a brand name and a niche in the competitive paint industry.
Although it is impossible to assess the risks and constraints of this advertising project effectively when one is not involved in the actual process, the targeted deliverables are product awareness, increase in customer base, revenue growth, and creation of brand awareness and a competitive niche in the market. The project will be conducted in a span of eight months divided into three phases. The first phase will involve formulating project objectives, accessing the business and its products, and assigning duties and responsibilities. The second phase will involve rolling out the advertising and marketing campaign while the last phase will involve monitoring and evaluating the project against set deliverables. The agency fee for the project will be $250 implying that Finishing Dynamics will be charged a lump sum fee, which is open for discussion.
References:
Bryman, A., & Bell, E. (2015). Business research methods. Oxford University Press, USA.
Finch, B. (2016). How to write a business plan. Kogan Page Publishers.
Frey, R. S. (2013). Successful proposal strategies for small businesses: using knowledge management to win government, private-sector, and international contracts. (Frey, rs) [Book reviews]. IEEE Transactions on Professional Communication, 56(1), 86-88.
Gorsevski, E. W. (2016). What Goes Inside a Typical Grant Proposal? In Writing Successful Grant Proposals (pp. 13-27). SensePublishers.
Lewis, H. (2015). Bids, tenders, and proposals: winning business through best practice. Kogan Page Publishers.
Miner, J. T., & Miner, L. E. (2013). Proposal Planning & Amp; Writing. ABC-CLIO.
Thill, J. V., Bovée, C. L., & Chatterjee, R. B. (2013). Excellence in business communication. K. Subramanian (Ed.). Upper Saddle River, NJ: Pearson.