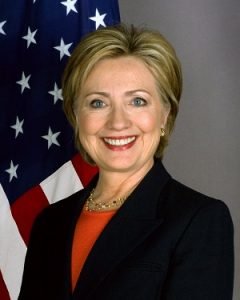 Understanding politics is complicated at times. Some people strive to know who's who when it comes to political influence, and others do not have time to research the inner workings of the official machine.
One of the most well-known politicians of the 2000s was Hillary Clinton, but who was Hillary Clinton? This article will help readers understand the history of America's most influential woman and the information provided can be used to write an essay about Hillary Clinton.
Personal Life
Hillary Clinton was the daughter of devout Republicans, even campaigning for Republican candidates in the 1960s. Her political views changed as she attended Wellesley College, and, after the graduation, she pursued a law degree.
While at Yale, she met the man who would become her husband, Bill Clinton, but she did not let this stop her from attaining her dreams. She had started to teach at the University of Arkansas, and then they married in 1975.
Political Life
First Lady of the United States
She was one of the most involved First Ladies, even drawing criticism for having her own office in the White House. She remained dedicated to helping the disadvantaged, but her focus widened to healthcare reform.
Senate
After standing by Bill's side during his two terms as a president, Hillary ran for an open New York Senate seat. In 2000, she won the place and became the first First Lady to win elective office. She was elected to a second term in 2006.
Secretary of State and Two Presidential Campaigns
In 2008, Hillary launched her first presidential campaign against Barack Obama. She achieved initial success, but she could not overtake the Senator's substantial lead in the electoral college. When Obama won the general election, Hillary was selected as Secretary of State, where she was praised for her foreign policy. She resigned from the position in 2013.
In 2016, Hillary once again attempted to be the highest elected official in the country. Her Democratic opponent, Bernie Sanders, proved to be more popular among young people than originally assumed, but Hillary was victorious and was confirmed by the Democratic National Convention. She became the first female presidential nominee of a major political party. Despite this achievement, Hillary lost the election to the Republican nominee and New York businessman, Donald Trump.
Political Stance
As she has held office, Hillary Clinton's political stance has moved further to the left. She has attempted to dislodge the moderate label that plagued her. She has changed her stance on issues she had previously supported — like the Trans-Pacific Partnership — and has come out in strong opposition of the Keystone XL pipeline. However, Hillary still actively  fights for the rights of others, and she desires to increase awareness of the plight of disadvantaged and oppressed individuals.
Conclusion
Who was Hillary Clinton? She was and is one of the most influential women in politics. She continues to fight for those she feels are oppressed, and she desires all in the United States to have the same opportunities. So, now you have many useful facts about Hillary Clinton to operate them in your academic writing.