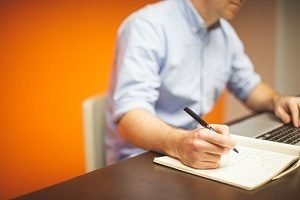 It is common for students to develop a list of potential project topics for research and practical tasks. The main challenge in projects arises from inability to select manageable topics. Often, the main guideline that students use when selecting project topics concerns choosing topics that an individual can stick with to the completion of the project. Therefore, the project topic should be of interest and should elicit curiosity in the project writer and the intended project audience. Evaluation strategies can be used to ensure effective selection and use of appropriate project topics. 
How to Evaluate Project Topics
As noted earlier, the main challenge scholars face when developing a list of project topics arises when learners are required to develop a research project based on a prior selected project topic. The main evaluation criteria for assessing a chosen project topic should focus on, among others:
relevance of the project topic,
the main project area, which denotes the subject of concentration.
effectiveness and efficiency of the available research information,
impacts of the selected topic on the intended audience,
sustainability of the research topic.
Topic Significance
When deciding on the project topic, the researcher should select a topic that elicits interest and curiosity on the researcher and the target audience. The person executing the project should make a decision based on personal opinions about the areas of focus, which further depend on the area of study and institutional requirements. In this regard, the writer should thus focus on:
the sustainability of the topic during research,
the availability of content on the topic,
the level of interest the topic will elicit in the audience and the researcher.
Topic Responsiveness
Evaluating the ability of a topic to elicit interest and emotional appeal should involve analyzing whether a topic is worthwhile in the research field. Various project areas are constantly evolving due to research developments, and use of new technological innovations as well as changes in audience preferences. Accordingly, the project topic should be valuable in the context of the field of study. For instance, the researcher should evaluate the applicability of the topic within the context of study.
Topic Manageability
It is important for a project topic to be feasible, which implies that the researcher should make critical decisions that will enable him or her collect primary data to answer potential project topics. Therefore, the project researcher should consider whether the project topic is do-able.
The Overall Evaluation Criteria
The project topic's appropriateness should assess:
relevance of the topic,
efficiency of the research topic in providing a direction to the project,
effectiveness of the research topic in providing a direction to the project,
impacts of the project,
sustainability of the project after its completion.
Essentially, the researchers' curiosity and interest should manifest through the selection, planning, and execution of project elements that include the project topic. Besides, selection of the project topic motivates researchers to use the project as an education and motivational element.