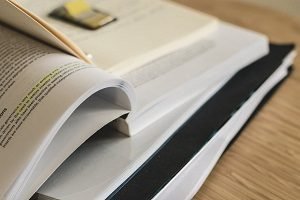 A typical literature review comprises and evaluates different sources of research available for a particular topic that you're writing about at college. Taking into account the fact that the formats of a literature review tend to vary. Ensure you follow your tutor's requirements to the dot at first. As a rule, the literature review writing process includes several steps:
defining a topic,
conducting a thorough research on a question,
searching for relevant resources,
analyzing and evaluating sources,
coming up with a solid thesis statement,
writing an actual literature review.
So, what's the purpose of this assignment? In general, it may be summed up in the following points:
to find relevant literature to understand a subject;
to describe each work and its contribution to an area under consideration;
to highlight all gaps that exist now in literature;
to provide your personal research within an existing literature context;
to reveal some new ways of understanding a previous research;
to tackle issues among prior studies that are apparently contradictory;
to provide your readers with the core reasons why an additional research should be performed.
Concerning the literature review topic ideas, they usually come from dozens of sources – some may be generated by a profound interest in a certain area, while the others may pop up in the process of debating issues directly with your mates, academics, or exploring the literature on own. Mind that initial ideas may go through different stages of the development – some may be too vague, the others solid and clear, and a lot of them may require certain refining.
To narrow down the area of your literature review, specify the exact field that you should do a research within:
Is it Psychology?
The literature reviews of Psychology are usually composed by students at colleges. The subject is quite broad. It means you'll be challenged to come up with a topic that is narrow enough. Since Psychology deals with many life issues, you're welcome to address one of the following topics:
Is it Law?
The most effective literature reviews of Law are based on works by authoritative researchers. There are certain issues in this area that you can easily present to prove you have expert knowledge on the topic.
The Role of Religion in Law in a Country;
The Media's Influence Upon the Process of Law Creation;
Free Advertising versus Campaigning Regulation;
The Environmental Security in a Country;
Islamic Laws versus Conventional Western Laws.
Is it Economics?
If you're stuck with your Economics literature review topics, make sure to choose one of the items pointed out below:
The Impact of Privatization in a Certain Area on Economic Markets;
Economics of the Pharmaceutical Market;
The Trickle-Down Effect: True or Myth?;
Economic versus Environmental Concerns: Can They Be Actually Reconciled?
Student Debt: How Does It Influence the Economics?
Often picking a topic on which to write a college paper is one of the hardest decisions for students, according to the research by Muriel Niederle, a professor of the department of Economics at Stanford University. If you're in a desperate need of a competently composed literature review, you can always turn to a professional custom writing company  that offers cheap essay writing services available online for expert assistance you're searching for. No matter what type of academic papers you may need, our essay writers are ready to help you.