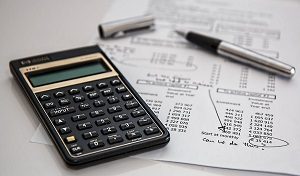 An accounting project refers to a planned work with specific objectives and interrelated set of tasks that need to be executed within a fixed period and at a given cost and limitation. In higher learning institutions, projects are part of the assessments that evaluate an individual's level of comprehension and achievement of educational and curriculum goals. Accounting is a broad course that has distinct subtopics spread through the learning year. On this note, students are expected to select preferable project topics in accounting and organize a project based on the identified topic. While it is possible to choose a topic from books, it is convenient to select accounting project topics from online platforms. However, only a limited number of students know how to understand and access accounting project topics from online sources in PDF format.
How to Access and Download Accounting Project Topics in PDF
The first process in evaluating and downloading accounting-based project topics involves logging into the Google search engine and typing the intended search item. The key search terms should be broad enough to provide a broad range of topics to choose from depending on the area of concern. However, they should also be narrow to limit extensive research findings.
The main aspects to consider when selecting a project topic in accounting include:
the research conducted on a particular topic,
the availability of literature concerning the intended topic,
the accessibility of information regarding the topic,
the agreeability of available data based on theoretical underpinnings.
Based on the intention to access accounting project topics in PDF format, the next step involves selecting Web pages with PDF-based content. They include:
My School Trick,
Gross Archive,
Cincinnati Parks.
However, other sites are also open for access and have both PDF and Word-based project formats. Considering an option to search for accounting project topic from My School Trick, the third phase entails choosing a preferable topic from a list of accounting project topics and materials. For instance, one may choose a topic like 'Impact of tax policies on multinational corporations accounting.' Next, one selects the option to download the project topic and recommended outline in either Word or PDF format.
Topic Selection Tips
always choose a topic that is interesting and tie it in with other course assignments if possible,
scan through various periodicals to gain ideas concerning a preferable topic,
ensure that the project's topic has a manageable scope based on content, time required to complete the project, and intended audience,
choose a project topic that fits the available time,
select the needed approach before settling on a topic,
select a specific aspect because a majority of topics have diverse aspects that can be researched,
ensure clarity of a topic before choosing it.
Accounting project topics require technical analysis; hence, manageability is important when selecting a topic; this implies that it is essential to choose a topic within the study framework.