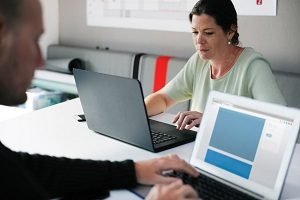 Project topics on educational management focus on the field of academic study and ideas that concern a collective group of professionals in the teaching and education context. Precisely, project topics can focus on issues concerning principals, teachers, and other educational professionals such as education policy makers. Education management involves planning, organizing, staffing, directing, and supervising professionals in the teaching field. Since issues in educational management are diverse and vary from one setting to another, project topics on the educational management field of study should be selected effectively to ensure accurate and educative presentation of facts and people's perceptions. Effective selection of project topics on educational management is imperative in delivering need-based and insightful and influential education projects.
How to Select Appropriate Project Topics in Educational Management
The main strategies a learner can use when selecting a project topic on education management with ease include:
selecting an important problem,
picking a topic on education that will attract internal approval and support,
selecting a manageable topic using readily available information,
selecting discussion topics with two or more arguments,
selecting topics that are attractive to the project researcher and the target audience.
These strategies are applicable to students who are not confined to a single research topic on education management issues such as staffing and leadership; hence, the article provides general guidelines for making the topic selection task easier.
Selecting an Important Problem
The use of 'important problems' tactic helps in examining current and controversial issues in the education management sector. The process facilitates selection of topics that are not only significant but also provides the researcher and writer with an opportunity to probe issues of concern. Essential questions that the researcher should seek answers for include:
what is new about what I am going to research?
who will benefit because of what I propose to research?
Selecting Internally Approved and Supported Topics
Education management topics are varied depending on the scope, timeline, and study developments indicating that an individual can present a wide range of topics concerning different education aspects. Accordingly, it is appropriate to select educational management topics that educate people on recent developments, persuade them to adopt a particular mindset or provide evidence for effective or inappropriate use of particular education and instructional practices. Depending on the context and purpose of the project, controversial topics, literature enhancement topics, and solution-based topics are likely to be approved and useful when persuading education professionals.
Selecting a Manageable Topic
This strategy implies that the researcher should select topics whose research content is neither too narrow nor too wide. Other considerations when picking manageable topics include:
determining a tentative project scope,
evaluating the project's output and impacts to its intended audience,
determining the allocated time and resources for the project,
Selecting Topics with Two or More Arguments
Persuasive speech topics with more than one point of view are appealing to the writer and the intended audience, and professionals in the education management field, especially if they can relate to the impacts associated with the proposed issues and recommendations. The main questions that guide this strategy include:
How likely is this project to succeed?
What impacts is the project likely to have? (Positive or Negative)