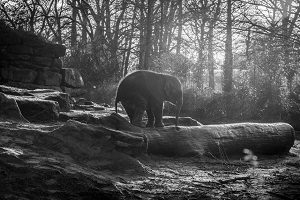 Learners adopt idealistic goals for their biology projects, especially when they have specialized interest in some branches of biology such as zoology. The idealistic goals are based on a need for competitive achievements in terms of good grades and the desire to acquire postgraduate places. People choose project topics in zoology that can make a significant contribution to zoology literature and issues that affect animals. Cognizant of the broad content in zoology, selection of project topics should be conducted in a rational and precise manner to ensure that the project scope is neither too narrow nor too broad. Broad project topics in zoology take more time and effort than a majority of people can afford while narrow project topics become a challenge when generalizing project outcomes. Importantly, it is essential to strike a balance between narrow and broad topics.
How to Select the Right Project Topic on Zoology
The main strategies that should be used when selecting a project topic in zoology based subjects with ease include:
selecting an important issue,
picking a topic that will attract institutional and board support and approval,
selecting a manageable topic,
selecting topics with a balance of benefits and challenges,
selecting topics that interest the person executing the project and the audience.
These strategies are applicable to learners who are not confined to a single study topic in zoology. Hence, the article provides general guidelines for making the topic selection task easier.
Selecting an Important Issue
The use of 'important issues' tactic helps in scanning through current research and technological developments to identify topics that feature such issues. The process facilitates the selection of topics that are not only significant but provides the project writer with an opportunity to ask the following questions:
what is new about what I am going to research?
who will benefit because of the project?
Selecting Topics that the Institution and the Board and Approve
Research projects in zoology are based on research developments, theoretical advancements, and new developments in not only growth development but also issues that affect animals. Occasionally, all school-based projects are integrated with curriculum standards and institutional development plans. Accordingly, it is appropriate to select project topics that are likely to obtain approval from the academic supervisors. Depending on the context and purpose of the project, controversial topics and subjects that support or critic recent developments and theoretical perspectives are likely to be approved.
Selecting a Manageable Topic
This strategy implies that an individual should select topics whose research content is neither too narrow nor too wide. Other considerations to be made when picking manageable topics include:
determining project topics that have a tentative project duration,
the project's output and impacts,
the required elements of the project,
project scope,
project timeline.
The selected project topic should enable the researcher to analyze the success factors and the project limitations that may affect its deliverables. The topic's significance should also be an essential consideration.