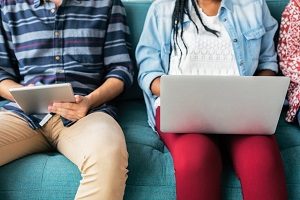 According to the research study on e-Education and Research Networks, today's "digital native" students expect e-education to be at the heart of their experience, while most universities all over the globe have successfully adopted e-education. In order to facilitate academic support provided for the college students, a lot of educational institutions develop the systems like eFundi or ClickUP, the LMS (Learning Management System) and many others.
Let's focus on the University of South Africa that is known for myUNISA. As an open distance educational establishment, it uses all the electronic communication, media and information technologies that are more important than any residential institution.
So, what is myUNISA actually about? First of all, myUNISA is the core system that college students and personnel can access with ease. In other words, the system serves as an interactive media between professors and students. With the help of myUNISA, every student has an opportunity to download various materials needed for the electronic study, provide their assignment, purchase the prescribed books, apply bursaries, find the most suitable schedules, etc.
It is also important to mention that this system comprises a range of the so-called subsystems. For instance, there are forums provided for different modules, and students are free to communicate with their tutors and classmates online.
When it comes to the assessment at myUNISA, it always occurs in a range of special steps. There are 2 ways of formal assessments that are successfully implemented within the system:
1.  Formative Assessment
This way of assessing assignments occurs throughout the academic year. It is a must and goes first having the so-called two-fold purpose. You, as a college student, are required to be actively engaged, take part and provide all the assignments throughout the course that you study.
2.  Summative Assessment
This way of assessing occurs when the studying period's end is coming. It is also an obligatory part of assessing students. The final mark of a student is usually based on the three-hour summative examination (written) and the year mark from the assignments. Every assignment is assessed by a competent and experienced tutor or/and external marker. Where an external marker serves as an assessor, a representative assessment sample is professionally moderated by an internal lecturer. As for the second examiners, they are usually used in order to moderate questions, the marked scripts and the marking process. What is more, they also provide help in oral examinations.
In order to perform brilliantly in myUNISA assignments, make sure to focus on the quick tips provided below:
When it comes to a written assignment, students who would like to compile it on a word processor must submit their own piece that should be the same size as the official assignment pads. The format should be in double spacing and the quality of the font should be legible.
Consult your academic tutors regularly. The wise men have a lot to say about a particular assignment and are always there to help you in a professional manner.
Approach custom writing companies available online. The good thing about those is that they work for you 24 hours a day. This means you will be able to find a competent helper whenever you need one.
Get in touch with the other students using myUNISA via an online forum. They are the ones, who happen to be in the same boat with you and have many stories to share with you.
While studying at college, you always need someone who could support you and direct to the fast academic progress. Make sure if there is someone around you who could perform the perfect function as helping in writing. Don't hesitate to contact our cheap paper writing service right now – our academic writers will come to your assistance.