If you are looking for help with writing a paper, it's particularly important to make sure that you are going to get good quality for your money. Online writing services have proliferated the market, and it can be quite difficult to tell which one is good, and which is poor. For this reason, there are 5 key questions to answer, before you proceed with a particular online writing service. Capstone writing services stand out from the rest when they demonstrate their suitability in these 5 aspects: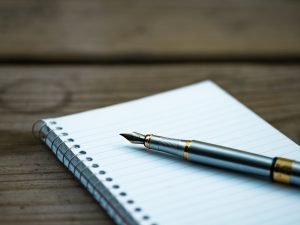 Do They Have Clear Contact Methods?
A good writing service has to provide the customers with the clear and accessible methods of contact. This means that there should be more than one way to get in touch. Regardless of where they are located, they must have a registered address where you could visit them if it is needed. This ensures that they really exist.
Emailing is likely to be the most direct method of communication if you deal with the writing service that is located far from your destination. In this case, they should provide you with the swift response time. Test this out by sending your queries and keeping track of how long it will take them to write you back. If they will not answer your questions clearly and quickly, they are likely not reliable.
Will They Provide Samples?
Any good writing service must offer you some samples of their works. This should demonstrate the style, tone, relevance and skills that are combined to create a successful piece of written work. This demonstrates how they have worked in the past and will indicate the quality of the output that you are going to receive.
Do They Have the Expertise?
It should be clear on their website or in their advertisements just what fields they cope with. If you need a scientific paper, for instance, humanities specialists are not going to be able to provide you with the right kind of paper. Usually, such writing agencies have different candidates for you to choose whom you like most. Pay much attention to the details to ensure that you are matched with someone who knows the subject well.
Are There a Variety of Writers to Choose from? How Available Are They?
If the service has only one or two writers, this is the thing to pay attention to. First, you must determine the expertise. Investigate the availability of the writers. If the service has a diverse range of writers to choose from, ensure that they pair you with someone who is absolutely suitable for your subject and the course level. Actually, you can do this easily, just visit their website where the information about the writers is published. Moreover, there could be feedback upon their previous offers with written samples.
Do They Have Testimonials or Feedback?
Reputation should not be underestimated. If the company does not possess good feedback, there is no reason to imagine that they will suddenly change for you. Pay attention to their testimonials and feedback – and if they don't have any, beware.
Overall, it is important to review the writing services thoroughly, before you engage with them. Find the answers to these 5 questions to ensure that you are going to receive the best quality output for your money.