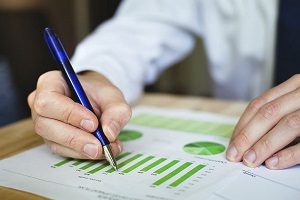 Although preparing cases is an important requirement is any school of business, there's no specific way of doing it. However, students are advised to invest valuable time for business case preparation in order to ensure the best results. Before you attend the classroom discussion, it is significant to ensure you have carefully studied the scheduled case. Despite having so much on your hands, such as extracurricular activities, coursework, and finals among others, there's no good reason why you should not secure time to read and prepare for the business case ahead of the classroom. This paper outlines how to effectively prepare for a business case in order to increase the possibility of scoring high grade in the subject.
There are several preparation steps that you should follow to succeed in business case analysis:
Read the Case At Least Twice. Business cases can be complex and confusing, and you must invest adequate time to figure out exactly what they are about. For this reason, you are likely to overlook the essential aspects during the first reading.  If you are confused during the first reading, do not panic; your second reading will help you come up with good ideas about the business case. What's more, during your second reading, your memory will have improved and you'll grasp the key points pretty fast.  The ability to memorise the case study will help you become more active during the class discussion.
Take Notes. Taking notes of the key points will help you come up with concrete ideas. The bottom line is to separate what is most important from what is less important. This approach is the most effective during the second reading.
Apply Basic Frameworks. All students in the business school will at some point learn about basic frameworks such as 4P's and Five Forces. While these frameworks may not always apply in some cases, it is really a good strategy to apply them where relevant to help demystify the business case.
Form an Opinion. One of the key requirements in business cases is taking a side, and this requires you to be able to pursue a certain option with some good reasons. In order to a pass a business case assessment, you must be able to not just take a side but to confidently defend your choices. Always ensure that your opinion is not just arguable but backed up with solid evidence, otherwise your professor will nail you down. You must also recognize the fact that most business problems have multiple solutions. Therefore, you must be able to recommend particular solution and exhaustively give rationale for choosing one solution and not the other.
It is critical to brainstorm about the possible ways of addressing the prevailing case issue, problem or goal. Before the classroom discussion, you may want to discuss with your classmates about the potential plan and solutions. Furthermore, it is always important to hear different perspectives from different participants. For example, if the solution for a certain business problem is to adopt the latest technology, you must identify the manner in which it will be a solution to the problem.