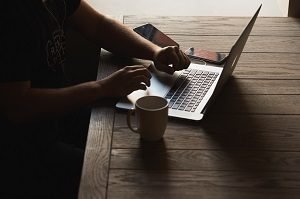 It is normal if you hesitate about the price for the quality of the paper. After all, you may find out the proposal for a cheap paper, or a cheap paper writing service, etc. But, where is the pitfall? Are these services as good as they tell? However, there are lots of traps we must look out for, while examining these services. In particular, there can be a big risk of hiring cheap writing services. In this article we are going to discuss one of the most important things – what you pay for. In many cases, students face such an issue that their papers are fully plagiarized. In this article we are going to list some free sources that writers usually use to copy and paste the information for your paper.
Everyone knows that while Wikipedia is a great place to start writing an assignment, it should not be referenced in a quality scholarly paper. However, it is important to note that this site is considered to be very reputable in terms of the veracity of the information it consists. It is an online encyclopaedia for the modern age. However, most writers just copy and paste the information from it, and you pay cash for such an action. Isn't it better to do the same thing on your own and save some money?
This site is more practical. It provides you with some tips and ways on how things work. It operates very similarly to Wikipedia. It can be a great starting point, but should not be referenced in the scholarly piece.
Similarly to WikiHow, EHow is a practical site explaining the ins and outs on how different things work in the world.  It tends to sometimes take more how to's approaches, and is always updated. Again, this is not a site that is considered to be scholarly, and therefore, is inappropriate to use in your thesis.
There are a lot of alternatives to these popular sites. Here are just a few more ideas where free information can come from (or be copied and pasted).
4. Scholarpedia
Whilst this site looks very much like Wikipedia, it's quite different because it is written by scholars only. Experts have to be invited to contribute, before being assigned. All updates undergo reviewing, before being posted. This means that vandalism is not an issue and accuracy is carefully checked. It's a great site to refer to, and moreover, the information is free.
5. Stanford Encyclopaedia of Philosophy
This website is one that you can effectively reference. It is highly reputable, and offers up explanations to help you dissect theoretical or philosophical topics. This is a great resource to find quality information for the writing pieces.
As you can see, there are lots of websites that you can refer to for free. The most important thing is not to pay money for the copied and pasted information from these sources. Make sure that the writing service that you are going to hire will provide you with the unique content, so that you are sure that you haven't wasted your money for plagiarising the information from the free sources.