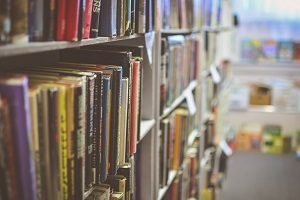 Here is an interesting fact: in Harvard yard there is a statue with an inscription "John Harvard, Founder, 1638". And everything would be perfectly fine with it, if students didn't call it "the Statue of Three Lies" Why? Well, firstly, John Harvard was never a founder, but a sponsor. Secondly, the university was created in 1636, not in 1638. And, thirdly, the statue depicts some student the sculptor used as inspiration, not the actual John Harvard.
But besides this slight "unbalance", the reputation of one of the best universities in the USA seems spotless. Many great people who have been able to change the course of history graduated from Harvard, and surely it says something about the quality of the education it provides. This Ivy League college does everything possible to equip its students with the most practical and proficient knowledge in all the spheres of studies, and the discipline of creative writing is not an exception.
Apart from traditional Harvard university creative writing classes, the institution organizes additional events like Readings in the Parlor designed to broaden writer's outlook and improve the perception as well as popularize different kinds of literature. If you're majoring in creative writing, you should definitely attend these meetings because:
They are free. Most poetry and prose readings organized by amateurs in pubs and cafes require you to pay a kind of fee. And here you have a chance to see the presentation of great literature works done by professionals, and it's all free of charge.
You can get to know different professors better. The majority of readings are done by professors. It's especially beneficial if you're a freshman as you can study different profs from a distance and have some sort of advantage when meeting them at actual classes for the first time.
They can change your perception of the text. The moment you experience something, no matter what – a song, verse, food, etc., in different environments, you start looking at it in a new light. Just imagine that you read a poem at home and then listen to it in some room, read by a stranger. So, this new perception can inspire you to completely unexpected things.
These readings can get your creative juices flowing. If you ever feel stuck in a writer's block (or any other excuse you are calming yourself with), just visit one of the meetings and you'll be surprised how you can get motivated and excited to generate new ideas.
Important writing topics are discussed there. The readers present various genres of writing (fiction/nonfiction) and pick at details you would never pay attention to while reading by yourself.
Readings in the Parlor is a great opportunity to know more about your craft, meet exceptional people and get the necessary type of inspiration. Check their schedule: the closest event is planned for November, 4, and it will focus on poetry. Go for it without any second thoughts! Don't lose the chance to heat up your talent and become even better at what you're already good at!