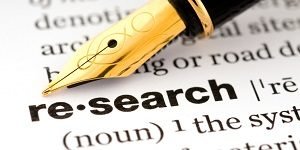 In a course of academic and professional development, there is an essential need to be aware of what is research report writing, basing on personal experience. Numerous tasks, both in college or at work, have a strict description of the work, needed to be done and provided to teachers or top managers.
Research report writing may be called thesis or dissertation, because of differences in preface pages, main body, and also references. A kind of technique, used in research report writing, is the opportunity to look back on the work in order to outline all of the core points of a study and verify a validity of conclusions. That is why all people who wish to upgrade their knowledge need to find out what is research report writing.
Defining Research Report Writing
Research report writing aims to represent findings along with evidence in understandable and accessible form. Moreover, such writing helps the reader to verify a validity of particular conclusions. By the way, research report writing may have both oral and written forms of presentation. Additionally, it covers disseminations, represents conclusions to the other people, checks the validity of various generalizations, and also encourages the reader to carry on a particular research on a similar topic or some allied problem. Research report writing is divided into three main sections, involving preface page, the main text of the particular report, and also the reference materials. This writing has four different types including oral, popular, report for the administrator, and also technical report.
Structure of Research Report Writing
Research report writing requires following all sections of the structure. In particular, it should have a title page with author's name along with the submission date. Moreover, the author needs to provide the overview of the chosen subject, methods of his/her analysis, and also findings and recommendations. The last point of the first section involves a table of content with all sections and their page numbers and also an introduction.
A second section plays the most significant role in the study as it is the main part of all work done. The main body should cover findings of the research and discussion of them in light of theory, information about methods of data collection, and also proper headings and sub-headings. The third part of the research involves conclusion of the paper, reference list, and also appendix. All things considered, a good research report would be attractive, have a clear topic, balanced language, as well as statement of scientific facts, an absence of facts' repetition.
Difficulties in Research Report Writing
There are numerous important things to think about in research report writing. There are some common difficulties with research reports including:
communications' problems (improper explanation of technical terms, too simple or too complicated expression, inappropriate knowledge level and subject-matter, and drafting along with language);
problems of objectivity;
expression of unpleasant facts or bitter truths.
Overall, research report writing aims to observe important facts and describe useful information, as well as predict, determine, and explain the causes, and, finally, generate testable data.