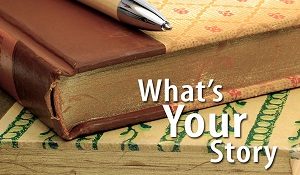 Writing about your life may appear as a challenging task because there is so much to tell about and a limited amount of text. However, describing years of different experiences in a few paragraphs is easier than it seems with a little preparation and careful composition. Or, on the other hand, a writer may decide that there is nothing to write about because his or her life is not as exciting as a novel. Nevertheless, this problem can also be solved so that writing about your life will turn out to be an enjoyable and interesting experience.
Summarize Your Life
To begin with, it would be useful to summarize your whole life in a few sentences, preferably two or three. Consider your past and present, think about the most important changes in your personal story, and focus on the events which define you as an individual. This step will help you to see the overall picture and decide what your life story is about. You may write it as a preview to a book or a film, but in this case the plot is not fictional and you are the main character.
Think About Your Turning Points
Make a detailed list of the crucial events in your life. In the process, try to consider causes and consequences of each event, thus evaluating their influence on who you are and how you live. If this exercise evokes emotions, tap into them or even write them down under each event to understand how particular situations made you feel and how they contributed to your personal development. You may also think about how different your life would have been if these events had never happened or had been resolved in another way. After finishing the list, read it to see whether any of the mentioned events is not as important as it seemed in the beginning. Possibly, in comparison to more outstanding experiences, some of your memories will appear as less significant. If so, do not hesitate and cross them out to make writing about your life easier.
Choose Your Theme
To put it differently, decide why are you writing about your life in the first place. Previous two steps can help you with this decision as they will provide you with a structured picture of your past and present. At this point, when you have the "plot", think about the purpose of your personal story. For example, you may write for yourself, to have something to remember in the future. Also, you may write to preserve your life story and leave your footprints on the sands of time. Another possible purpose is to simply share this story with others, let them know who you are and what you have been through. If you want to, you may even teach a lesson through your experience so that others will be spared from repeating your mistakes or will be inspired by your achievements. When you have your theme in mind, you are ready to write.